It's a new year and an exciting time for sign companies. While digital printing continues to grow, offset printing still offers the highest quality and top economy for many clients. Offset printers can benefit by keying into the following top trends for 2018:
1. Push to Stop Printing
Push to Stop, or "autonomous, navigated printing" is an exciting concept unveiled in late 2016 by HEIDELBERG that automates the print process in a revolutionary new way. Acknowledging that the clearest threat posed by digital printing is in productivity times, the "Push to Stop" technology eliminates printer inefficiencies in impressive ways. "The trend towards ever-smaller run lengths and an increasing number of jobs per press continues unabated: where once ten jobs a day were standard, this rapidly became ten jobs per shift, and today highly industrialized commercial printing companies, in particular, are already producing ten jobs an hour – and more – on one press. However, with a workload like this and given the necessary speed, the operator soon comes up against his physical and mental limits," the company writes in a press release.
Conventional printing heavily relies on human interaction to be completed. With HEIDELBERG's new technology, the print industry may see levels of innovation not yet realized. "Imagine a press so thoroughly automated that it almost seems to be a member of its own crew," writes one reviewer. How? The new technology will boost overall equipment effectiveness so that human workers can focus on other, more profitable, tasks. The printer itself can manage much of the lifecycle of the project.
2. Personalized Service
Offset printers can key into the trend of personalized service by educating their clients on the value offset printing brings to a brand. Colors (including Pantone), finishes, and material are all opportunities for branding to be realized in an end product. While it's true that in many instances, personalization may be sought for smaller runs (and that's a niche offering in and of itself), it's also advantageous to realize the custom benefits of offset printing.
"Staying competitive in 2018 will require a dynamic combination of speed, quality and vibrancy," writes Memjet's CEO Len Lauer. So in addition to informing your clients on the innumerable abilities for offset printing to be customized, a sign company can also personalize their customer service. A willingness to work with fast-paced deadlines, to offer digital proofs and samples, and to be respectful of the client's budget (avoid upselling) are all effective ways to personalize the service you offer customers.
3. Efficient Technology
Technological efficiencies are continuing to be seen for offset printing, taking on various functions of the process. While Print to Stop (as discussed above) is explained as a "philosophy" of autonomous, automated printing, other manufacturers are tackling specific efficiency issues like sheetfed automation, quicker running speeds, and optimization for short-runs.
Printers looking to keep their business in tune with the times may appreciate an article which explains some of the new offset printers on the market and what their strengths are. As we've already stated, efficiency is and will continue to be a key issue in the digital vs. offset printing debate. Maximizing the efficiency of your business is a great strategy as we head into the New Year.
4. Hybrid Presses
Perhaps one of the most approachable trends for 2018 for offset printers is the hybrid press, which is at the intersection of the digital and offset print process. Though digital printing is growing, there are still significant disadvantages to that process. Those disadvantages include:
● Print quality;
● Register accuracy;
● Production speed;
● Maintenance and printer down-time;
● Limited choice of substrates.
Offset printers can digitize much of the print process through the use of computers, while still producing the final print product in an analogue method. If your sign company is considering a hybrid press, you should be prepared that the implementation of such will require some amount of effort. Suppliers are not always able to offer support, and often times a custom interface may be needed.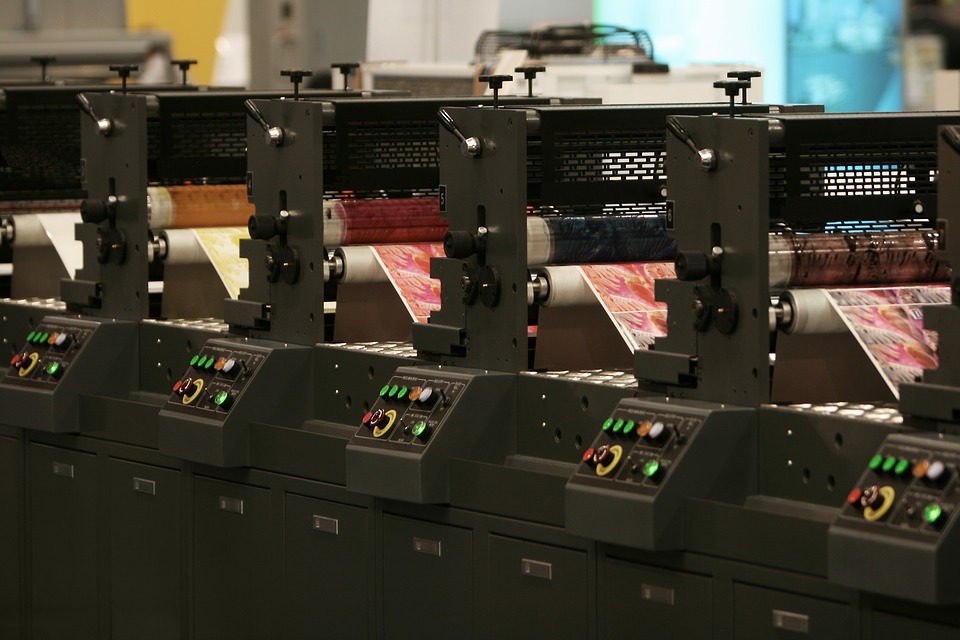 The success of a hybrid press may be reliant on your willingness to look at it as a new shift in perspective and not just a piece (or pieces) of equipment.
In short, 2018 looks like a year in which offset printers can capitalize on trends and new technologies that improve efficiencies. Now's the time to embrace change and to prepare for the innovation of the future.
Author Bio:
Amber Jade Perez is one of those people who still love print despite the digital age. Even her job is related to printing since she's a business associate of a sign company. When she's not on Twitter in her leisure time, she usually check YouTube for the newest trends in the said industry.