Investing in an ID printer is one of the best things that you can do if you are running a company. It is convenient and allows you to print ID cards faster. It is a flexible solution to a company that needs to print a lot of cards regularly. Outsourcing printing services could be expensive. So buying a printer could help you save money. This article delves into the reasons why one should invest in a printer.
Control
When you invest in a card printer, it allows you to control all aspects of ID card printing. You will not involve third parties in the process. It means that an unauthorized person cannot access your data. Also, it gives you access to printing services whenever you want. This is critical when you need to issue different designs of cards to employees at different times. It helps you to easily identify the category of employees and even visitors to your premises. Those that come with an encoding system can help you restrict access to sensitive areas. It means that you can adapt to security challenges when they emerge.
Convenience
Bundled printers come with components that allow you to print different types of ID cards faster. Some of them feature cameras, color ribbon, and professional ID card software. The printer is easy to set up and use. It only requires some initial training and you will be set to start using it to print cards. Besides, modern printers are easy to clean and maintain. You can also engage software specialists and service technicians to help in maintaining. Thus you don't need to get scared even when you buy advanced equipment. Of course, the custom print may be outsourced to specialists once in a while. But the in-house printer may be used to print cards to replace the lost ones immediately.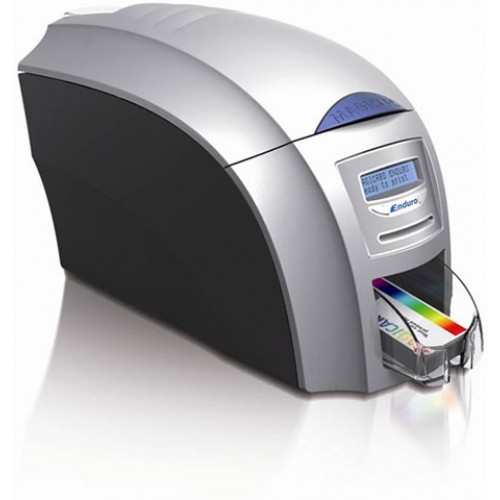 Increases Security
Investing in a Card Printer increases security in your premises. It deters thieves who would otherwise masquerade as employees. It also reduces the chances of being sued for negligence.
Is cost-effective
Investing in an ID printer allows you to save a lot of money. If you buy a bundled system, you will be able to do most of the printing in-house. So you will not spend money outsourcing the service. Also, the system is versatile and can be customized to accommodate the organization's card issuance needs. Besides, you can assign the job of printing cards to one employee. It reduces the need of hiring a different person to do the job.
Improves the business image
When you issue visitors and customers with badges, they get impressed. It can generate goodwill and result in a repeated purchase. It also tells the customer or the visitor that you take everything seriously.
Investing in a printer is critical to entrepreneurs who want to grow their business. It reduces costs since it eliminates the need to outsource the job to an outside company. It allows you to print cards on the spot whenever they are needed. It helps to improve the company's image.