Car wraps are the latest trend in automotive advertising. Used by car dealerships, business owners and individuals looking to promote their brand, a car wrap is an investment that will ultimately pay for itself. But they're not only popular commercially. They've also gained popularity in car groups as a way to refresh your auto's look without a permanent and expensive paint job.
There are a few different types of wraps and we've gathered all of them in this post. Let's break down the types of wraps and what they each offer – as well as some considerations when choosing your type or provider.
What Is A Car Wrap?
Car Wraps are wraps of a car body that are applied to the exterior. They mainly used for business, marketing and advertising purposes and can vary depending on the type of shape, size or color drawn onto your car's body.
Why You Should Consider Getting Your Car Wrapped
These days, more and more companies are putting their logos, slogans or business information on their vehicles in order to increase awareness of their brand.
Not only can a car wrap make your vehicle stand out from the crowd but it can also act as a mobile advertisement – reaching hundreds of people daily. By having your company information or logo on your vehicle you are effectively increasing the size of your customer base.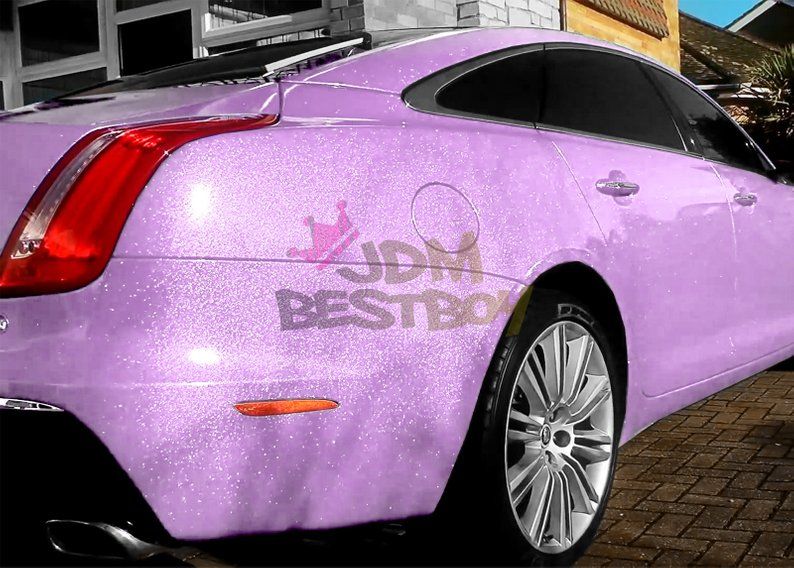 That said, a car or vehicle wrap also has its practical uses. For example, it helps project your paint from getting scratched or chipped. Some wrap materials also help insulate your car against extreme weather.
How Much Does A Car Wrap Cost?
The cost of a car wrap will depend on the type of material used, the size of your vehicle's body and the specific design you want. The cost to apply a car wrap onto your vehicle is varying depending on how big or how small it is and if it needs to be cut out. If you have pictures selected for your car wrap you can send them over ahead of time so they are ready when the time comes.
Different Types Of Car Wraps
There are several different types of car wraps to consider. These include:
Color Change Wrap
This type of wrap is meant to change the look of your vehicle entirely by adding a new color onto it. If you love the look of your current auto but want to freshen it up, adding one of these is a great choice. While this type of wrap will generally be more expensive to install than other types, it will usually pay for itself in increased visibility and branding recognition.
Decals
While most decals are smaller than a wrap, some can be the size of an entire car body. Decals are made up of several different types of vinyl and can range from being easier to remove to being much more permanent.
Adhesive Vinyl
This type of vinyl is often found on vehicle windows, signs and even boats. If you're looking for a highly visible way to advertise your business, adhesive vinyl is one way to do it without having something permanently painted on your car's body.
Border Wrap
This type of wrap is highly versatile and can be used for a wide variety of purposes. Border wraps are laid down in a line and then have your logo or company information selected to fit perfectly around it.
Strip Wraps
These wraps are used to cover the entire car's body from roof top to tail light, front to back, side-to-side and corners.
Choosing The Right Wrap Material
One of the most important decisions you will have to make when getting a car wrap is deciding on the type of material that you will be using. When evaluating several different materials, look at their durability, application time, safety when being removed and how clear your image will be once applied.
The thickness of your material also factors into this decision as thicker material can add more cost but can increase how long it takes for it to dry and hold its shape.
Precision Sign And Design
Most of the time, DIY-ing sounds like a great idea. However, if you want a more efficient result that will ultimately save you more time and money, then we highly recommend getting your tulsa vehicle wraps done professionally.

Businesses like Precision Sign and Design in Tulsa, Oklahoma will ensure that your car wrap will be applied correctly and will look amazing. They also handle full graphic vinyl wrap printing which is perfect for businesses looking for marketing opportunities. Vehicle wraps are becoming more and more popular and with good reason. If you have a small business that you want to grow or develop a strong personal brand, then it's definitely something to consider.
Do your homework, research the options and hire someone who can do it right the first time like Precision Sign and Design. Visit their website to get a free quotation today!