Labels and labeling in the form in which they are used today have been known for several hundred years, while methods of identification and marking of barrels, various packages, crates, etc. have been used for thousands of years.
Paper, inks and printing, modern printing techniques, color rasters and color transitions, decorative technologies on wine and beer bottles, labels on cans of food products – printing in sheet or roll – all this has been known and is a standard for over 100 years.
Applying glue to paper to make a self-adhesive label is just one of the inventions that started the avalanche of development of labels and labeling, which no longer have their original function that they were made for – product identification.
In the production of self-adhesive labels, these days techniques as folio printing, screen printing, relief printing and similar are used as mandatory for adding some decorative elements to the label.
Bar codes, QR codes and other two-dimensional symbology are present in all types of labels, in addition to printing with flexo printing, letterpress printing, copper printing, offset printing, with classic or UV inks – all this is today an integral part of the standard production of a modern printing company.
Today, label printing is becoming a highly sophisticated production branch with constant development, made up of modern sheet and roll printing technologies, classic and digital, which use different types of paper, foils, complex combinations of glues, varnishes and colors, modern digital preparation and die-cuts of irregular shapes with cutting, perforating, punching – whatever the end users of the products bearing the custom labels needs.
Types of Labels
A label today can be a piece of paper, cardboard, laminated material, metalized foil, plastic film, fabric or any artificial material that can be placed on a product and at the same time and at the same time marks that product and contains information about the product – its content or composition, origin, instructions for use, ownership or destination.
Along with the prescribed information that the label must contain, it is also in the service of marketing and product promotion, because its design adapts to the product itself.
Labeling is the process of placing a label on a product or surface that the label indicates, declares and gives it personality or additional value.
These days, labels are not just a product label, but also have the function of protection against opening or forgery.
Transport, logistics and storage can be monitored through labels, not only in terms of quantity, but also the quality of the product itself which is later important when we use that product (e.g. drug labels, food product labels, etc.).
The market of labels today is divided according to the use of the end products themselves, so it is perhaps easiest to classify labels into the main segments:
» Food labels
» For wine and beer
» "Durable" industrial labels that guarantee their durability on the product for ten years
» For cosmetic products and household
» For drinks
» For storage and transport
» For medicines and other pharmaceutical products
» Safety labels
How to Choose a Label, Labeling Process and Material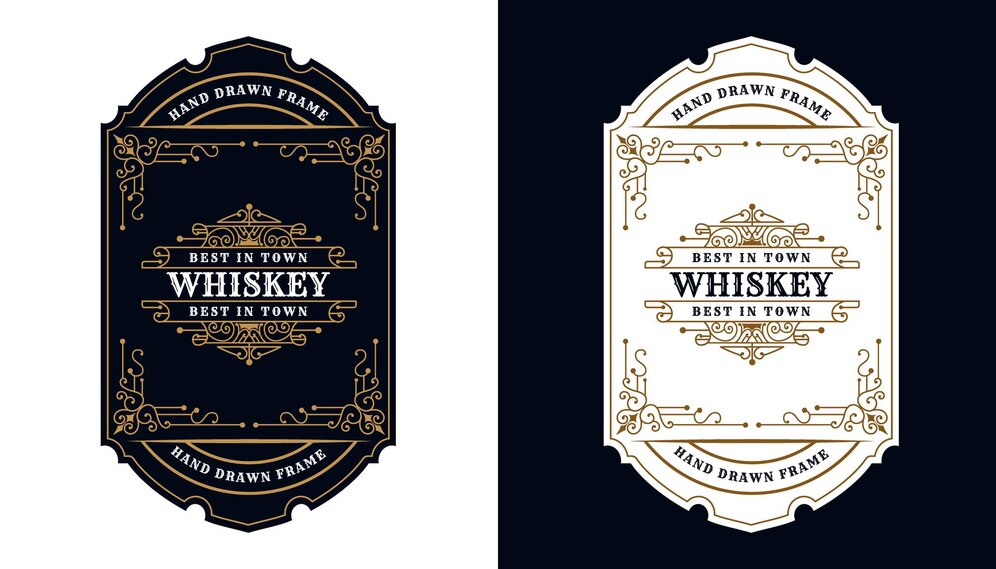 Each labeling process has its advantages and disadvantages. When choosing the technology of the application, but also the production of labels (printing), it is most often necessary to examine:
» Cost of materials (self-adhesive, shrink sleeve, transparent, metalized, structured, etc.)
» The cost of printing and processing (number of colors, printing in a sheet or roll, finishing and decorative elements (e.g. varnish effect, transfer printing, double-sided printing, adhesive printing, "booklet" label)
» Visual requirements of the label (material – paper or foil, design, premium quality, "no label" look, "soft touch" material)
» Durability of the label (scratch resistance in terms of print quality, as well as resistance to the conditions in which the final product will be used)
» Printing and processing speed
» Quantity and circulation
» Labeling speed
» Investment in production and application itself
» The cost when label line is stopped (change of rolls or labels, adjustment and cleaning, etc.)
» Additional requirements (in terms of security label – hologram, protection against reloading, protection against unauthorized opening, etc.)
Depending on the industry in which the label with the product is used, but also depending on the costs per product unit – the choice of labeling technology is also defined, and thus the materials and printing techniques that produce the label.
When choosing materials, it is necessary to check as much data as possible – so that you can start in the right direction:
» Is the label paper or plastic
» With or without printing, whether it is double-sided printing, printing in adhesive for self-adhesive materials, whether a "booklet label" or a multilayer label is offered
» Finishing, decorative and security elements (e.g. blind printing, braille, foil printing, positioned hologram, numbering, bar code or QR code, perforation…)
» Purpose (type of application and product, application temperature, subsequent storage and transport)
» Special requirements (extremely high or low temperatures, resistance to moisture, water, chemicals, atmospheric conditions…)
Apart from the material selection itself, this information is also very important for the adhesive selection – which is one of the basic decision-making elements in self-adhesive labels.
Materials for Label Production
There has never been more competition on the market, or a greater choice of materials, regardless of the technology of making or applying labels. Designers and end users today have unlimited choices.
Materials for making labels are usually paper or foil.
Paper – can be:
» coated or uncoated
» white or colored (colored in the mass or only in the top layer – e.g. metalized paper)
» smooth or structured
» paper can also contain special characteristics (e.g. security fibers, visible or invisible elements, can be treated for better resistance to moisture and water).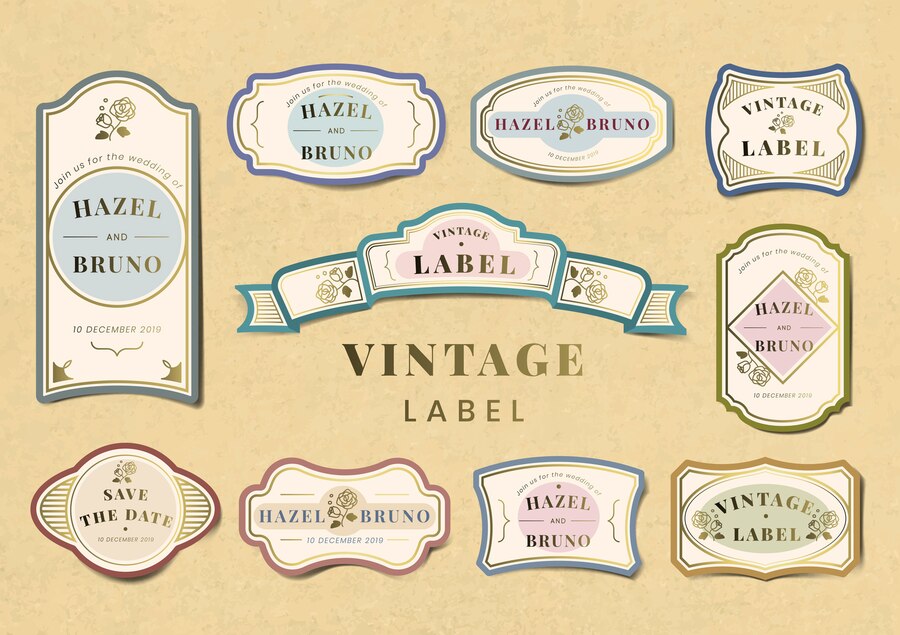 Foil – can be transparent or colored (e.g. white, perlite,metalized….).
Precisely because of such a large selection of materials, it is very important when defining the materials for making labels to check the purpose and conditions that the label must meet – in order to choose the best material in the easiest way.
Label Printing – Printing Techniques
Today, labels are printed on various types of printing machines – from sheets and from rolls, and in almost all printing techniques available today. The choice of printing technique mostly depends on:
» label itself and its function
» availability and quantity of labels
» print quality
» the number of colors printed on the label
» finishing processes required by the design or functionality of the label (e.g. foil printing, stamping, embossing, lamination, waste separation) and whether these processes are performed in-line in the printing machine or offline in a classic finishing process
» whether the labels should be delivered in a roll or a sheet, that is, in pieces or tied in bundles
Apart from basic printing techniques (classic offset, flexo printing, copper printing), in addition to narrow web machines (most often UV offset, UV flexo printing or UV screen printing) and folio printing as a category of printing technique, but also as decorative technology, labels also require printing of variable data.
Here we include printing with thermal transfer ribbons, direct thermal printing, and today, increasingly, digital printing techniques, whether they are on separate digital machines or only digital printing units on classic printing machines.
The Future – Expectations or Anticipations
For faster and direct communication with the end user – the customer, and besides mass production and individualization, there are more and more demands for "smart and intelligent labels".
By the name "smart labels" we consider labels that contain data, information and solutions in production processes, distribution, sales and later they also provide feedback from the product users.
The labels contain a chip or an antenna that records data and the user can read them automatically, that is, on demand or as needed.
In addition to RFID labels, there are also labels that record temperature fluctuations, the growth of microorganisms, labels that absorb moisture, indicators of product freshness, protection from light…
Today, you can't go wrong with an investment in any printing machine or work in the label business if you have a vision of what you will produce and print on the machine and where you will market your products.
We should also be aware that buyers and consumers of labels have never been more demanding, more price sensitive and more ecologically and health conscious.
We live in an era of personalization, individualization, but also and mass production, and all those requests the label that sells the product should satisfy.