If you want to improve your production or start your own business related to processing of metal, wood, plastic or aluminum, then purchasing a CNC machine is a smart and very profitable investment. Although the initial investment may be higher, the CNC machine will quickly return the investment given all its features and benefits.
What are CNC machines?
CNC (computer numerical control) machines are machines controlled by a computer or an appropriate computer program. They consist of a machine (milling machine, lathe, router, welder, grinder, laser or waterjet cutter, sheet metal stamping machine, robot, or many other types of machines), appropriate motor engine, driver, PC and software package. The scope of their application is very wide. They can be used for processing of wood, metal, plastic, stone, glass, engraving, tool making, and modeling.
What Types of CNC machines are on the market These Days
CNC technology offers the following solutions:
CNC machines for woodworking
CNC machines for processing of metals
CNC machines for processing plastics and PVC
CNC machines for aluminum processing
CNC machines for processing iron and steel
CNC machines for leather and textiles
CNC Milling and Lathe machines
These are heavy and massive machines that are used to process wood, light and heavy metals by milling or scraping or cutting. Due to their massiveness and price, they are used in larger production plants for massive batch production.
CNC Routers
CNC routers are machines of smaller and lighter construction and are used for engraving and processing of softer materials, such as mediapan, chipboard, plywood, plastic. These machines are fast and have high speeds, and because of their smaller dimensions and their speed, they are suitable for smaller workshops and smaller production.
How do CNC Machines Work?
When it comes to CNC technology, several steps need to be taken to turn your idea into a final product. First, you need to turn the idea into a graphic solution i.e. product design.
Then the graphic solution must be converted to the appropriate format (CAD, CAM) and finally to machine language so called G-code. It is a text file that contains a set of machine control commands. If the CNC machine has its own control unit then no special program or computer is needed. So, to operate a CNC machine it is necessary to plan what the machine needs to produce. Draw the desired product in one of the graphic design programs and then translate the design of that object into the language of the machine. In this way, machine movements are directed in order to obtain the desired product according to the set measures and to the specified specification.
Training to work on CNC machines is not complicated. Often the manufacturers or distributors themselves provide basic training and instruction manuals. With simpler machines, you probably won't need anything more than that. If you are dealing with more complex machines you can hire a specialist or a CNC operator who will train you to work on a particular CNC machine and get acquainted with all the functions of the corresponding CNC software.
What kind of CNC machine you need
Which type of CNC machine you need depends on several factors; the business you are dealing with, the budget available, the space available, production plans, and the workforce and their ability to operate the machine. For example, if you want to start a business in the textile industry or improve it, you need a CNC machine for cutting textiles and tailoring materials. These are fully automated machines that offer a large number of tailoring options for textiles, leather and other roll material. The machine is controlled by preparation software, which is quite simple with such machines and enables quick and easy operation.
For machine maintenance, choose those manufacturers who provide service, technical support and of course a warranty. If you are a carpenter or want to start a furniture business or other woodworking business, you need the CNC machine to be competitive. These machines are intended for processing of all wood based materials such as mediapan, hardboard, chipboard, plywood.Also, these machines can process other materials such as plexiglass, lexan and others. Therefore, buying such a CNC woodworking machine is a really worthwhile investment because it even allows you to change your business. In terms of driver, these machines usually come bundled with machine modeling and CNC programming software.
Also, for jewelers and anyone involved in jewelry making, CNC machines have become an indispensable part of the work process. They enable mass production in a fast, easy and cost-effective way. These machines have different operating options such as stamping, drilling, cutting, engraving, matting, and filing. They can be used for processing gold, silver, brass, wood, plastic, but also can be used for other activities such as soldering, inserting parts and milling. Machines are controlled by a software language (G-codes) that machine interprets in a series of coordinates and auxiliary functions.
Advantages of CNC machines
Production flexibility
CNC machines can be used to produce a single product or to produce a larger or smaller series of products. After the production process is completed, another program can be loaded to the machine to produce a completely new product.
3d modelling
Complex shapes now do not require major investment. CNC machines allow the creation of three-dimensional shapes without a substantial increase in costs.
Quality and precise workmanship
Regardless of whether a CNC machine produces one or more thousands of pieces of a product, their uniformity and standard do not deviate from the given quality parameters.
Parts availability
The parts needed for the overhaul of CNC machines are easily procured or custom-made in the short term, so there is no need for pre-storage of spare parts.
Reducing production costs
Operating a CNC machine for production purposes will save you a lot of money. They do not require preparatory and finishing operations and this leads to reducing production time and increasing profits.
Easy to operate
Unlike in previous years, it is now much easier to operate CNC machines. Basic knowledge and instructions are sufficient for the operation of the CNC operator.
Precise planning and control

CNC machines enable accurate production planning resulting in less time loss on the one hand and higher productivity on the other.
CNC Machines are the Future of Small, Medium and Large Businesses
Compared to the previous period when CNC machines were only available to large manufacturing companies, the situation is completely different now. Due to more affordable prices and purchasing conditions, CNC machines are increasingly used in craft workshops and other smaller production facilities.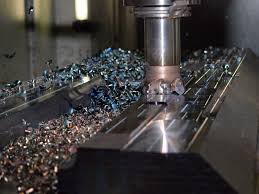 CNC technology is a very precise technology, the possibilities of errors are minimized and are mostly due to the human factor but on a much smaller scale than with manual control of machines. CNC machines provide high precision of manufacturing and processing, as well as standardization of quality. The differences that can be observed between the products are small and mainly due to the wear of tools and machine parts.
CNC machines are cost effective and quickly return the money invested in them. They can be operated 24 hours a day, 365 days a year with occasional shutdown for maintenance. In this way, production costs are significantly reduced.
In fact, the CNC machine is the most profitable worker you will ever have. Also, one person can monitor more than one CNC machine which also reduces the overall cost.