When you are managing an e-commerce business, you will have to deal with a lot of stuff. Almost every sector will require some budget and you have to balance them properly to run the business smoothly. But in reality, budgeting is not that easy as it sounds. There are a lot of strategies for an e-commerce business and their investing amounts are different too. So, it is not hard to slip on the wrong path while you are making the budget. Then, how would you know how much you should spend on e-commerce?
To find out the answer to your question, you have to keep reading this article. We have described some crucial sectors of an e-commerce business to budget on with the budget amounts. We hope this will restrain you from making awful mistakes in the future.
6 most effective e-commerce sectors you should spend on
Marketing Sector
You can't separate e-commerce business from online advertising and digital marketing. They are must things for e-commerce. You will find many advertising platforms online, which can raise your confusion about where and how much you should spend. Here we have calculated possible marketing cost on popular platforms:
1. Google Ads
You should never ignore Google Ads while you are running an e-commerce business. It will help you get loads of fresh traffic to your website if you utilize it properly. So you have to pay proper attention to budgeting for Google Ads. How much you should spend on it depends on your business, brand, niche, etc.
The average cost of Google CPC (cost per click) search network is $1.16 and $0.45 for the display network. You have to keep your budget more than $1000 if you are running a small e-commerce business. The average Google Ads budget for a medium size e-commerce business is $9000 to $10000.
2. Facebook Ads
A brilliant e-commerce business strategy is to get closer to the people. And to do this, what can be better than social media marketing? Facebook is the world's most popular social media platform and you should give a good priority while you are choosing an Ads platform. You should choose a reasonable budget to spend on Facebook Ads.
Though, the budget amount for Facebook Ads depends on which bidding model you choose. Advertising on Facebook costs, on average, $0.97 per click. And for the impressions, it will cost you $7.19 for 1000 impressions. You can also go with the ad campaigns. The average price is $1.07 per like and $5.47 for each download.
3. Email Marketing
Email Marketing is holding an excellent reputation in the digital marketing world. It has the highest ROI than the other marketing campaigns. So it would be such a huge mistake not to keep it in your budget.
How much you need to spend on email marketing is totally up to you and your strategy. If you run the campaign on your own, your budget will be according to the platform and employee costs. The average price for a self-handled email marketing campaign is $10 to $1000 per month. Else, you can hire some agency to do the work for you. You can expect to cost $300 to $500 per month for the agency.
4. Search Engine Optimization (SEO)
Your e-commerce business can't survive if you don't do SEO. It is one of the most effective and unalterable methods to drive traffic on your site through the search engine. E-commerce brands around the world spend up to 25% of their marketing budget on SEO. Building a smart budget for SEO can get you impressive results.
Unfortunately, we can't figure out the SEO cost precisely. It depends on your company, service provider, keyword and so many factors. For small and medium businesses, you should spend $800 to $5000 monthly on SEO. If you choose a one-time project-based service, it will start from $1000. The hourly cost will be $100 to $300 if you select hour based pricing.
Additional Expenditures
5. Copywriting
Communication is the key to success for your e-commerce business. Your website will represent your company and products to the customer. You have to communicate and persuade your customer through the website. That's where copywriting plays its role.
You have to keep a reasonable budget for copywriting for your e-commerce site. The costing varies depending on many factors. The average spending for copywriting is from $25 to $5000. That's quite a vast range. So, you will have to make a copywriting budget wisely by judging the required facts carefully.
6. Product Photography
Your e-commerce website will need product pictures. Most of the customers will be reluctant to buy any product if your website contains no image. You can purchase camera gears for your company and capture product images on your own. All you will cost is $100 to $500 for equipment. Otherwise, you can hire a professional photographer that costs $10 per image (on average).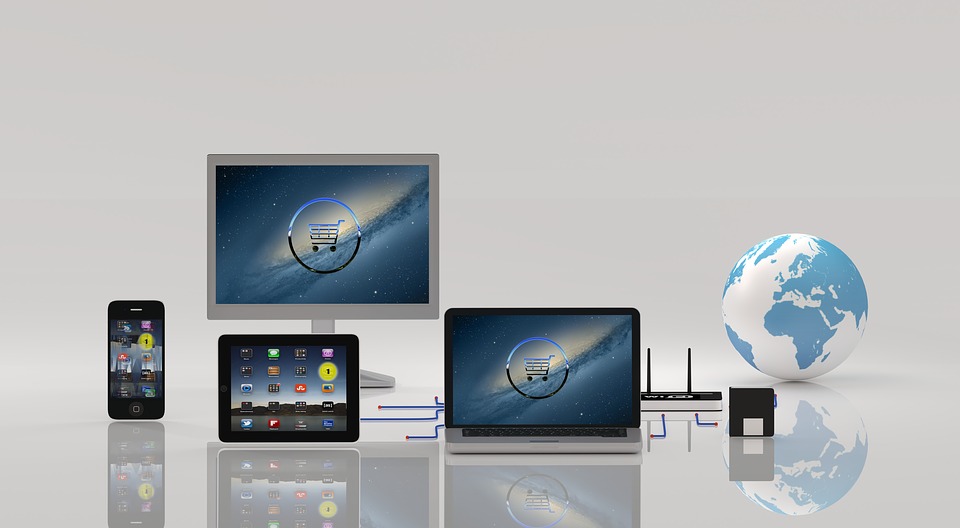 But Photo capturing is not sufficient. You have to post-process images for e-commerce use—for example- clipping path, removing the background, image retouching, etc. You can hire professional services for this, which will cost you $0.20 – $0.75 per image depending on the complexity.
Conclusion
E-commerce business has a vast number of sectors to spend money on. One can't name them all precisely. We have listed the major ones only. After summing up all, the bottom line is you should be spending $2500 to $12000 monthly on e-commerce.